In the translation forums, there have been comments to the effect that
Google translate
and
Yahoo babelfish
translators where not designed as a language learning tool and not designed to translate only one word at a time. Their main goal is to quickly translate or create whole sentences in other languages.
Although they may use technologies such as
SMT
(Statistic Machine Translation)
or
Language Weaver
or license other algorithms to arrange the translation in the proper logical grammar sequence, it is clear that they still base their translation mainly on a word-by-word basis.
For example, in English, there are words that are spelled the same but have totally different meanings based on the context of the sentence. Some examples are:
Train (transportation vehicle - railway engine with its carriages)
火车 huǒchē or 列车 lièchē
Train (prepare oneself, through instruction, practice, exercise)
培养 péiyǎng – cultivate or 锻炼 duànliàn – exercise
Temple (building in which people worship)
圣殿 shèngdiàn or 寺院 sìyuàn
Temple (flat part on the side of the forehead)
太阳穴 tàiyángxué
Calf (young cow or bull - young of certain other mammals)
犊 dú
Calf (back of the human leg)
小腿 - xiǎotuǐ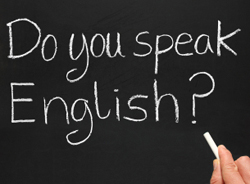 Now enter these English terms into Google translate or Yahoo babelfish as a single word in Chinese. What word will it choose for English? The first word in its electronic dictionary list perhaps??? What about in a sentence? Will it be smart enough to know the context of the sentence and choose the best word? Try: the calf on my leg. Or try: calf muscle ... each time it chooses baby cow for those sentences instead of the part of the body.
Definitely there is an issue in the translation. How can Google or Yahoo solve this issue? They will either need a better translation algorithm to know the context of the sentence (very difficult), or allow users to select the proper meaning/word.
Reflection translation is often useful to make sure your translation is correct.
This would allow you to enter the sentence just created/generated and run it back though the translation engine. For example, in Google or Yahoo, re-run your translation from English to Chinese, back though as Chinese to English. You may be surprised of how well it translates your sentences (as in it often fails to guess properly).
A better way to check your Chinese translation generated by Google translate or Yahoo babelfish by this site, ThePureLanguage.com. If certain words of the translation are incorrect, (for example, Google guesses wrong at your English words), try translating those words in The Pure Language.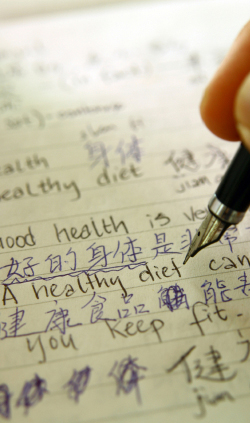 The English to Chinese Translation will allow you to select the appropriate translation from the multiple word choices displayed.
The purelanguage doesn't guess at the possible meanings of your English words. It lets you select based on your human intelligence. Who is more qualified to know the sentences context then the creator or the reader who knows the subject of the text.
Try the Pure Language today and improve your Chinese translations from Google and Yahoo translators.